This summer, Girls Inc. has fostered pro-girl spaces across Central Alabama. Within these spaces, girls are empowered to grow into the best versions of themselves.
One such girl is Jada B. — a 5th grader with a creative streak. She struggles with anxiety, like nearly 30% of children and adolescents in the United States. Anxiety holds many of us back, but not Jada.
During Crestwood Summer Camp, Jada took initiative to share her own work with her peers. Standing in front of a gym full of supportive girls and women, Jada lifted her voice to say: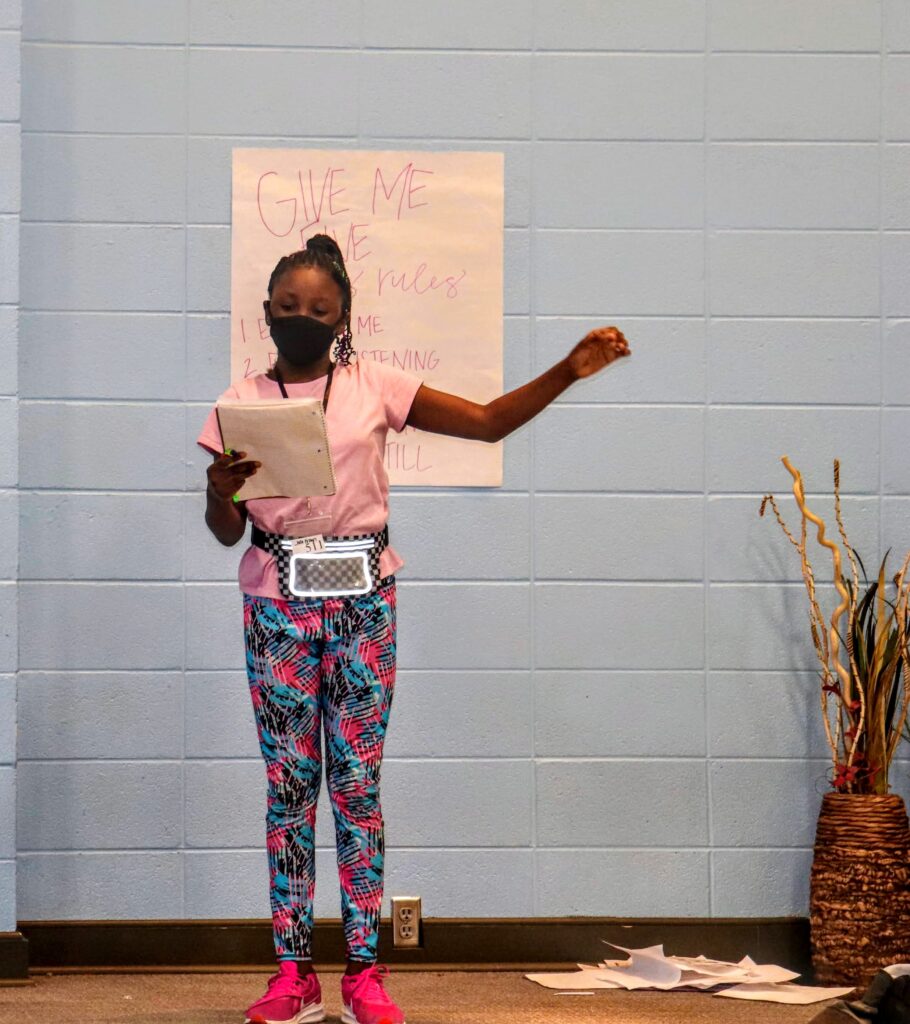 "I've come to the conclusion that this is my discussion

sort of like how drama and meanness is an illusion.

Therefore I apologize for my non-listening ears

for now they are open so I can hear.

Sharing is caring, kindness is sweet

for now I know how to treat people how I treat me. "

Jada B., 10
We are tremendously proud of Jada, not only for her bravery but for the impact of her insightful words! When a girl discovers her innate potential, it creates a ripple effect of inspiration — opening the door for other girls to find their own inner strong, smart, and bold self.
This story was featured in the Bold Bulletin, our monthly newsletter. Sign up below!